No, we're not preggers.
Last
weekend
month
In February, the bf and I installed a new range hood.
don't you just love how the cabs, backsplash and range are each just a bit off from each other?
The previous model was from 1984 (we found a receipt taped to it!) and mauve. It was also so coated with grease that when I attempted to scrub it clean, the paint came off too!
We pretty much followed the directions in the box, but complexity was introduced in two areas. First I converted the hardwired unit into plug in. Now I am sure there are many, many ways to do this. I took the easy way out and bought a plug kit at big blue: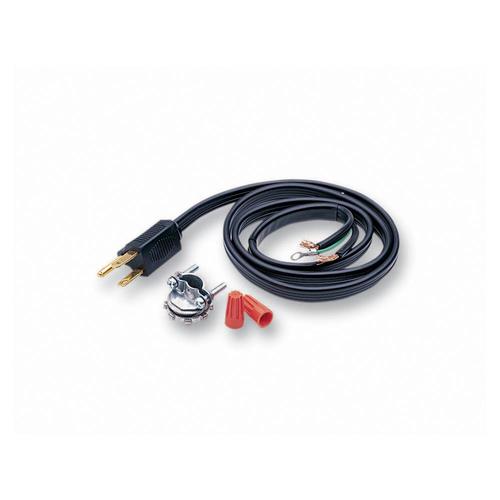 I think it cost around $8??
Second, this was a replacement, not a new install. Now, in some ways, it was easier because we didn't have to install any duct work. However the age of the previous hood meant that things didn't line up perfectly. Specifically, the duct was cut to fit lower into the range (new versions use a collar and damper) for the fitting. Our solution was to add a couple spacers, which only lowered the range by 3/4". No biggie.
Even though the range comes with a bunch of sheet metal screws to attach the collar to hood, there are still a bunch of gaps. I used
HVAC Grade Duct Tape
, which is
not
the same as regular ole duct tape. Don't use regular duct tape -- it is not rated for this type of application!
Well, I finally got around to dealing with the ugly space.
To cover the gap, I bought two square dowels to fit the space and attached 'em with some glue caulk.